Medidata Blog
Meet a Medidatian: Iman A., Senior Business Analyst, Data Science and Koala Lover!
March 23, 2020
March is Women's History Month. Medidata is proud to celebrate the social, economic, cultural and political achievements of women. On March 8th, International Women's Day marked a call to action for accelerating women's equality. This month, female Medidatians (that's what we call Medidata employees) from around the globe will share insights on their professional journeys and personal interests here on the blog. Happy Women's History Month!
Meet Iman, who serves as an engagement manager and manages delivery on Acorn AI projects within the integrated evidence workstream.
Hometown: Yola, Nigeria
Currently lives: Jersey City, NJ
Time at Medidata: 0.11 years
When you were a kid, what did you want to be when you grew up? I wanted to be a doctor like my dad, I have always admired his work ethic, standards of excellence and integrity and I associated that with medicine and healthcare.
What were your favorite and least favorite subjects in school?  One of the more interesting courses I had taken was the history of technology, it was quite exciting to see the transformation of innovation over time and the evolution of people's imagination. I hated organic chemistry II. It was NOT fun, haha.
Why did you join Medidata? I was quite excited about synthetic controls and how Medidata was changing how we interface with clinical trials. I also really admired my manager Larry Strianese and his approach to leadership so that swayed me quite a bit.
What is your favorite part of being a Medidatian? The people! Definitely engaging with smart people that are always eager to help and challenge your standards.
What is your favorite project or moment during your time at Medidata? Working on the Alzheimer's project for Acorn AI where we identified predictors of patient drop out in Alzheimer's clinical trials. The results will guide the client on how they can plan their future trials.
What do you like most about being a woman in technology? I love being in spaces where you can challenge the status quo. That experience energizes me to continually strive for excellence and open up doors for others similar to myself.
What's your favorite Medidata perk or benefit? Medidata's business resource groups. This highlights Medidata's culture of fostering an environment inclusive of diversity in thought, cultures and practices. I found a home in Medidata WOC (Women of Color) where I can play an active role in creating safe spaces for women of color to thrive!
Favorite food? Senegalese Jollof rice with Dibbi lamb. Shout out to Les Ambassades in Harlem!
Where is your favorite place on earth? Home, which is wherever my family is! Currently they are in Kaduna, Nigeria.
What is your favorite animal? Koala, they sleep for an average of 20 hours! Now that is wicked! 
What's your favorite quote? Well, most recently with the passing of Kobe Bryant, I have to say, "Rest at the end, not in the middle." That quote is a call to action to leave life empty where you have really given it your all. 
As we celebrate Women's History Month and International Women's Day we highlight some of our unique and amazing female Medidatians, and share interesting, fun, and surprising facts about them. For more information about our Diversity and Belonging initiatives check out our D&B page.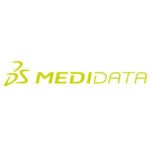 Medidata