Medidata Blog
Meet a Medidatian: Iman A. – From Nigeria to Medidata AI in New York
Sep 22, 2022
-

3 min read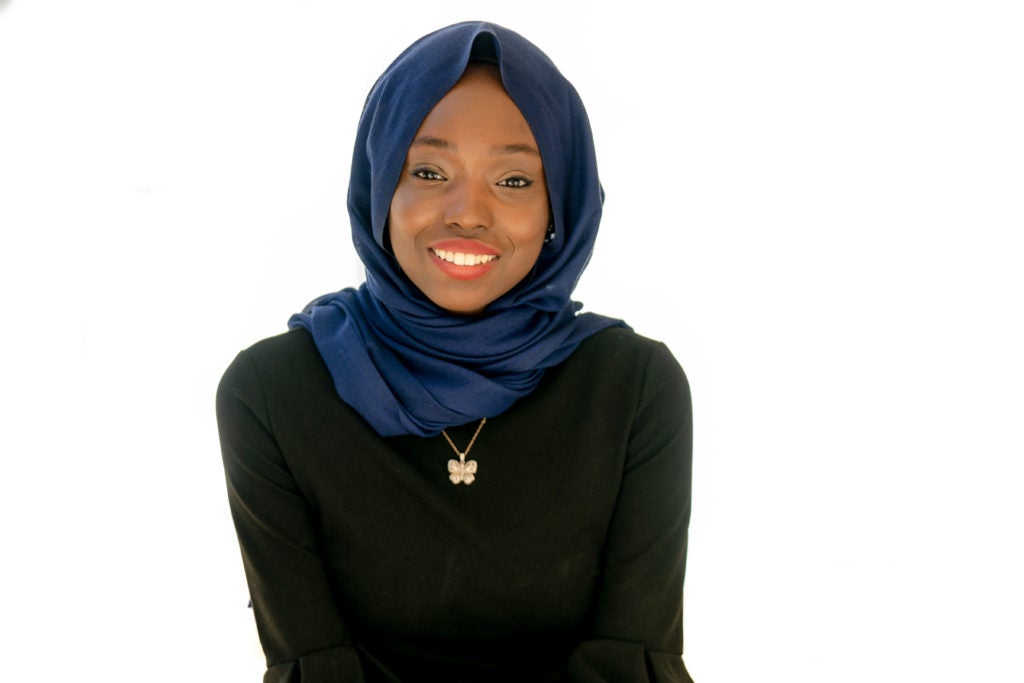 Meet Iman A., a native of Nigeria and a data science senior business analyst for Medidata AI in New York City. 
Iman, a graduate of Drexel University in Philadelphia, joined Medidata three years ago as a data science senior business analyst, in Client Delivery & Engagement Management, for Medidata AI.
Iman just celebrated ten years in the U.S. in August from her native Nigeria. She left her job at healthcare analytics company IQVIA because she was "excited by the potential of what was being done in Medidata AI."
Her interviews with her manager and team, as well as the shared sense of a common mission, made her feel more committed to Medidata and showed her that the position was a good fit culturally.
"I had a good series of interviews with my manager and my team members. There was a good sense of shared values," said Iman. "Everybody was mission driven. That was a big factor in accepting the offer—and made me feel very comfortable—because culture is just as important as making sure you can do the work."
Her day job is overseeing the delivery of Synthetic Control Arms® (SCAs) to pharmaceutical companies focused on oncology. The Synthetic Control Arm is a type of external control that is generated using external patient-level data to improve the interpretation of uncontrolled trials.  
Investigators can leverage patient-level data using an SCA created from Medidata's database of 7 million+ clinical trial patients to precisely choose matching control and test patients. This method ensures a more scientifically valid comparison of the two groups.
Iman coordinates between clinical data standardization experts, biostatisticians, and regulatory experts to deliver historical clinical trial data to prove the safety and efficacy of a drug and provide additional evidence to bring these new drugs to market.
"I think my favorite thing about working for Metadata is the opportunity to work with smart co-workers, who are genuinely kind and mission driven. Everyone has high standards of excellence for the quality of their work," said Iman. 
"Everybody also knows that they don't know something and they're always willing to explore. Medidata is a very safe space to ask scientific questions that you feel need to be explored—even if they may seem silly to you at first. Everybody's always open and collaborative, which makes working for Medidata a joy."
– Iman A., Data Science Senior Business Analyst, Medidata
For Iman, the value of working at Metadata is that there's so much to explore beyond your regular day job. She worked on a range of different projects, including Social Innovation Lab (SIL), where she worked with Tigerlily Foundation—a small non-profit that supports women of color with breast cancer by providing them with resources and strategies to scale.
She was also part of a team that founded the Medidata Women of Color Business Resources Group's (BRG) annual "Power of Her Conference," which promotes professional development among women of color. The conference, which has been a great success for two years, was held this September. 
She also takes career "rotations" with the product team in Medidata AI, which give employees the opportunity to try out working in positions with other groups to see if they like them. 
Her love of trying new things fits well with one of her favorite personal pastimes: traveling. Her husband, Abdoulaye N., is an economics professor at New York University (NYU) and gets invited to professional conferences around the world. Iman travels with him to take in new destinations and cultures. This year, so far, she's traveled to Florence, Venice, and Rome, Italy; Paris, France; Senegal; and her native Nigeria.
What career tips for success does Iman have for fellow Medidatians?
"It doesn't matter what level your job is, be excellent at whatever you do. That, by default, is how people recognize you, and it also opens a ton of doors for you—whether it's within Medidata in your current role, or within Metadata outside of your current job," she added.
Want to learn more about Iman? Watch the short video below to see her favorite part of being a Medidatian.
If you're looking for a new career challenge at Medidata, click here to check out these exciting opportunities that are currently available throughout the company globally.
Related Articles
01
Oct 13, 2022
-

3 min read
02
Sep 08, 2022
-

4 min read
03
Oct 27, 2022
-

4 min read
Subscribe to Our Blog Newsletter