Medidata Blog
Preparing for a New Data Future: A Clinical Research Survey
Jan 20, 2021
-

4 min read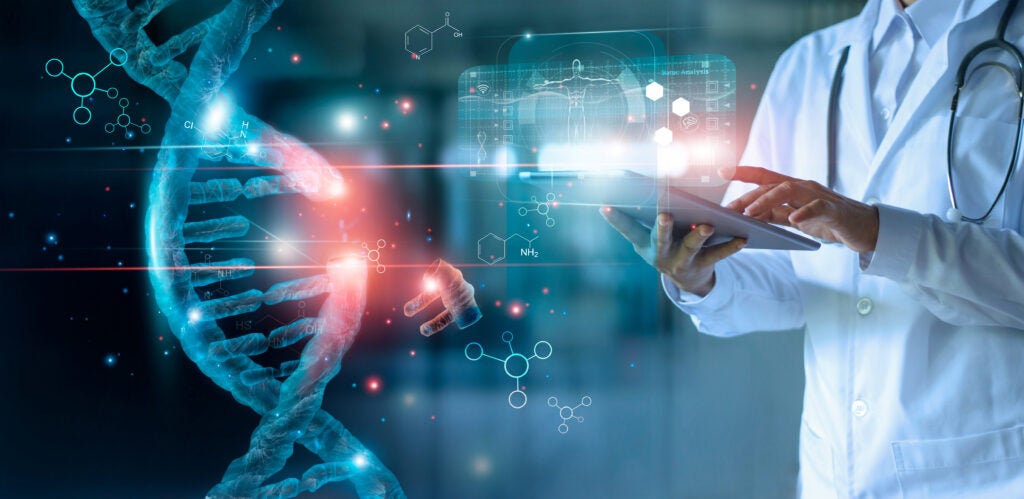 How CTOs Perceive Unified Platforms for Clinical Research
How do decision-makers in the pharma industry perceive technology solutions for clinical research and development? How do market trends affect technology decisions in clinical trials?
Medidata surveyed twelve current and former technology decision-makers representing large to mid-sized pharmaceutical companies and CROs. Collectively, their current and past experiences represent 22 manufacturers and nine CROs. The respondents indicated why the benefits of unified platforms—cross-application data reporting, cloud hosting, virtual trial options, and reduced costs—appeal to them. The decision-makers who participated in the survey offered valuable insights regarding market trends and the future of technology for clinical development.
Need for cross-application data access drives unified platform adoption
75% of survey respondents assessed the "availability of data across all clinical products" as a 9 or 10 on a 10-point scale intended to measure the most important drivers of adoption for unified platforms. 
According to the former head of biometrics at a mid-sized CRO, "Clinical data [availability] is really the gold dust...if you [can] access that data, however big or small you are, the sooner you can make decisions on next phase, next regulatory approval process, reporting out to publications."
This sentiment reflects entrenched data access challenges the industry has faced for decades. Clinical researchers have frequently been unable to view data across a trial from start to finish or across disparate data streams. Consequently, researchers and other stakeholders have been operating with limited options to generate novel insights from their data. 
These limitations to data access arise from the old paradigm for clinical technology adoption. Traditionally, decision-makers have opted for a hodgepodge of individual best-in-class point solutions, each selected for a separate process in the clinical trial lifecycle. But disparate applications lead to disparate data—without cross-application data availability, clinical researchers cannot synthesize critical insights regarding trial progress and outcomes. 
Based on their preference for cross-application data availability, CTO survey respondents agreed that point solutions and integrated applications simply do not provide adequate levels of data unification and cross-application data availability as a unified platform. The new paradigm for clinical technology adoption depends on unified platforms built for clinical researchers to access data across applications, connect workflows, and manage trials in one place.
Clinical research software increasingly deployed through the cloud
70–80% of large life science companies host their clinical software capabilities on the cloud, according to data from several interviews. Survey respondents consistently agreed cloud hosting meets critical research needs and suits needs for compliance, privacy, data ownership, and auditing. The primary limiting factor for cloud-hosted technology is the complexity of replacing legacy software.
Despite the inherent challenges of replacing old systems, cloud-hosted clinical software systems reduce the total cost of ownership, according to survey results. IT departments seeking to eliminate unnecessary costs remove large and complex infrastructure and deploy systems in the cloud primarily hosted and supported by external vendors.
Survey respondents indicated they prefer solutions that minimize the number of vendors they manage and reduce the need for large internal IT resources, while still maintaining control and oversight of clinical data.
Unified platforms facilitate virtual trials
Unsurprisingly, an emergent market trend—now established as an urgent market need—is the technology infrastructure for virtual trials. Virtual trials were already increasingly appealing prior to the pandemic, but COVID-19 forced many organizations to rapidly accelerate virtual trial technology adoption. 
The term "virtual trials," for the industry, refers to trials where one or more patient-facing workflow occurs off-site through virtual tools. Virtual trials are also known as decentralized, hybrid, or digital trials. As patients complete more clinical processes remotely, life science decision-makers are looking for technology capable of supporting these needs. 
In addition to virtual patient-facing technology, unified platforms offer digital tools that automate formerly manual processes for clinical researchers at the site and sponsor levels. And unified means unified—incoming data from patient-facing applications, in a unified platform, becomes automatically visible to researchers in their digital tools. 
The need for virtual trial technology will certainly endure beyond the pandemic. According to a report from GlobalData published June 2020, approximately 35% of healthcare experts are using virtual trials and 67% planned to use them in the future. A former director of health outcomes and market access at a large life science firm said, "[Growth in virtual capabilities] was being done methodically, [but] COVID, as you can imagine, has given us a good, swift kick in the rear to ensure that we are moving at a heightened pace." Ken Getz, deputy director of the Tufts University Center for the Study of Drug Development (CSDD) said, "The forced use of such tech-based modifications to traditional procedures may serve to give sponsors and regulators confidence that they can be effectively deployed in non-emergency conditions."
This five-part blog series highlights the findings of this survey: understanding industry perception around unified platform adoption, on premise versus cloud technology, eClinical software architecture, and the unified platform value proposition:
Featured Articles
02
Mar 28, 2023
-

3 min read
03
Aug 15, 2022
-

2 min read
04
Oct 03, 2022
-

3 min read
Subscribe to Our Blog Newsletter