Unify the core
Choose Medidata Rave Clinical Cloud™, the unified platform used in almost half of all clinical studies
Simply put, no other life science software solutions provider offers what Medidata delivers. Best-in-class, cloud-based technology with pioneering analytics in a single unified platform supported by one of the industry's largest clinical data repositories of over 17,000 studies and 4.8 million patients.
The characteristics of a unified platform, defined.
Unified data. Unified teams.

A Simple User Experience for a Randomized Double Blind
Cancer Research UK discusses the benefits and their experience of using Rave RTSM for a random double-blinded trial.

Partnering to Win
Syneos Health talk about how Medidata's best-in-class technology improves collaboration, resulting in more efficient clinical trial processes and winning partnerships.

How a Unified Platform can Benefit Every Phase of a Study
PhaseBio adopts Medidata Rave and becomes Medidata's 1,000th customer!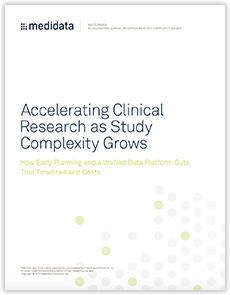 Sponsors, CROs, and other developers can no longer afford the delays and high costs of inefficient clinical research practices.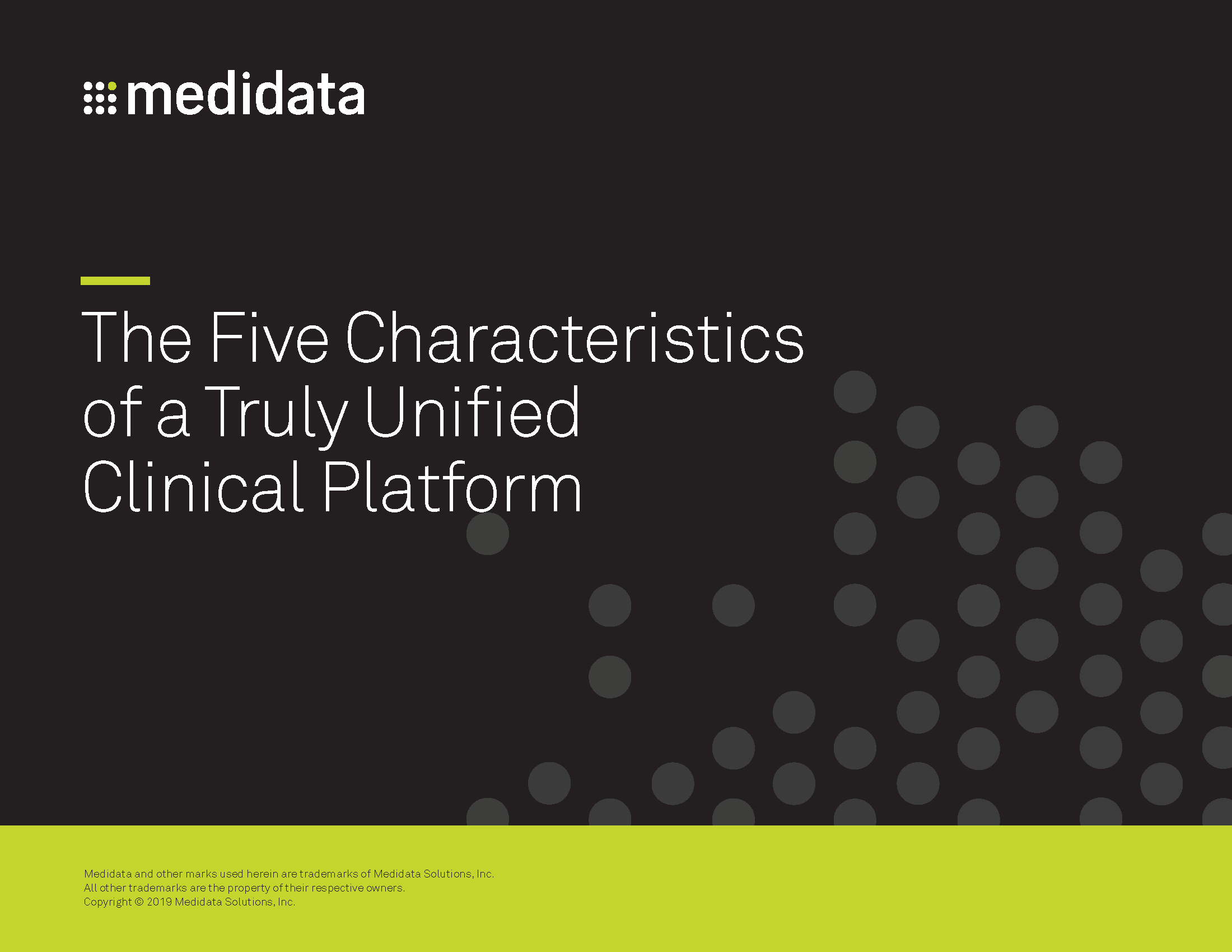 A comprehensive guide to what constitutes a unified platform, how it benefits trials today, and how it drives innovation.
How Medidata's unified platform and integrated data strategies empower precision medicine initiatives in the new era of drug development
Learn why investing in unified platforms that increase data visibility across the entire healthcare ecosystem and adopting technology solutions that drive faster, more accurate data interpretation for improved decision making is necessary for sponsors and CROs who want to remain competitive in a new era of drug development.