Medidata Blog
Mid-study Changes? Randomization and Trial Supply Management (RTSM) Solutions Offer Flexibility and Scalability
Aug 04, 2023
-

4 min read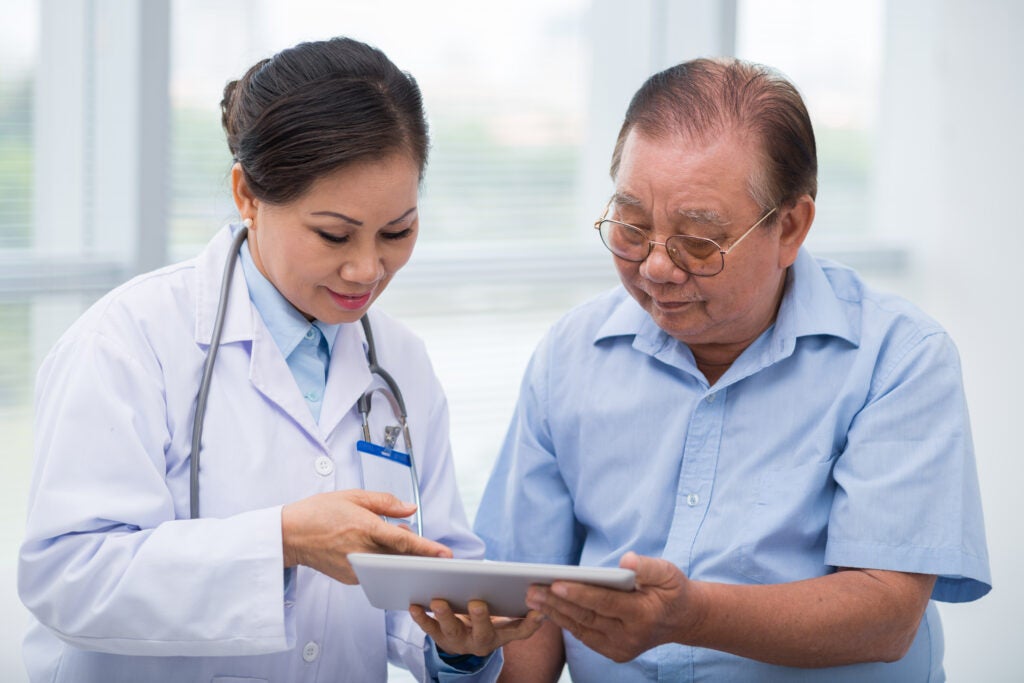 This blog was authored by Marc Kaufman, Senior Product Director, Product Management at Medidata.
Planning, implementing, and managing technology are important considerations during the trial planning phase. Also essential is incorporating flexible randomization and trial supply management (RTSM) systems (sometimes referred to as interactive response technology, or IRT), as they can alter treatments and randomization scenarios quickly with limited or no downtime for systems, sites, or users. Using a flexible RTSM solution can reduce change orders since users can make many changes on their own, such as permission updates and alert preferences.
With clinical trials becoming more complex and expensive, there has never been a greater need for flexible and scalable RTSM systems. There has been a rise in the number of unplanned protocol amendments1, as well as increased interest in and adoption of adaptive trial designs2, since they can maximize outcomes and efficacy with fewer trials and limit risk for patients.
As explained in more detail in our new white paper, Adaptive Trial Designs Save Time and Money, and two blog posts (Revolutionizing Clinical Studies with Adaptive Trial Designs and Rave EDC Provides Proven Flexibility and Scalability), adaptive designs differ from traditional, fixed-sample designs in that they allow for valid and compliant preplanned mid-study changes. 
Read on to discover the significance of using a modern RTSM system that is flexible, configurable, and pre-validated to handle mid-study changes for even the most complex trials with minimal to no downtime and the possibility of reducing the number of change orders. 
RTSM Solutions Must Be Flexible to Handle the Increasing Frequency of Mid-Study Protocol Amendments 
According to research done by Ken Getz from the Tufts Center for the Study of Drug Development (CSDD)3, clinical trials are witnessing a rise in protocol amendments. Between 2018 and 2020, over 59% of clinical trials underwent at least one amendment, with phase II and III studies showing rates of 78% and 69%, respectively. This rising trend has been especially pronounced in trials with more complex designs, such as oncology, where phase II protocols have nearly twice the average number of substantial amendments compared to non-oncology protocols.
Furthermore, for rare diseases, phase II protocols typically require an average of 4.3 significant amendments, which is almost 65% higher than the average for non-rare diseases. In phase III, the protocols for rare diseases typically involve an average of 3.8 significant amendments, which is 19% more than the average for non-rare diseases.
A Multitude of Mid-Study Changes are Possible
Trials are increasingly taking on different forms, such as basket, umbrella, and platform—with the common element being that each requires a flexible RTSM system. As sponsors adopt more diverse designs, their RTSM solutions must be able to implement complex changes—both planned (adaptive trial designs) and unplanned (protocol amendments)—that often occur mid-study, such as the following: 
Study design changes:

Alterations to the study design, such as changes to the randomization scheme, eligibility criteria, study duration, endpoints, dosing, data analysis methods, treatment scenarios, dispensation rules, or sample size. Modifications to the investigational product used in the study—including changes to the dose or administration route—also fall into this category.

Investigational product changes:

Revisions to the packaging, labeling, quality assurance, and distribution of clinical supplies, including the adoption of new drug depots. 

Site changes:

Adding or removing clinical trial sites, changing the site monitoring plan, switching to/from direct-to-patient dispensation, and/or modifying visits.

Regulatory changes:

Changes to the regulatory requirements or guidelines that impact the study conduct and/or data collection, including enabling qualified person (QP) release for newly-onboarded regions.

Data management changes:

Changes to the data management plan, including data collection, handling, and storage methods.
To handle the many possible mid-study changes, RTSM systems must be robust, scalable, and flexible. Rave RTSM is exactly this—it enables seamless mid-study changes by providing the necessary flexibility and scalability while minimizing the costs associated with change orders. 
Every year, Medidata and its customers perform tens of thousands of mid-study changes, including for studies with thousands of patients. Medidata's technology and its expert Professional Services team collaborate to implement these mid-study changes, ensuring fully compliant trial continuity and uninterrupted progress.
Given the regulatory environment governing clinical trials and the associated risks involved in implementing mid-study changes, RTSM solutions must have embedded processes and tools to ensure regulatory compliance. They must also be supported by implementation experts who possess the know-how to circumvent potentially costly and time-consuming pitfalls by advising on the best way to adapt the systems and processes to amendments.
Next-Generation RTSM with Medidata Rave RTSM
Medidata Rave RTSM lets users manage mid-study changes to randomization and dispensation designs and study visits in a simple, quick, and completely pre-validated manner. Since users can make changes directly in the system for modifications that do not require study configuration changes, this results in fewer change orders and virtually no downtime for sites or users. 
When mid-study changes are implemented in a live study (for basic study designs), Rave RTSM creates a new separate study design, one where sites can be assigned to this newer version based on IRB approval. The study team can even link sites to different design versions based on country-specific approvals. 
Rave RTSM also provides full version control and the ability to import designs from one environment to another to facilitate testing, letting users validate their updates before they are applied in production. For other study designs, such as cohort and dynamic allocation studies, mid-study changes typically need expert assistance to guide and implement the changes. 
Users also can make many types of mid-study changes in real time. Once a change is made, it can be rolled out without delaying patient site appointments or taking down the whole system, which makes sure that the trial performance remains uninterrupted. 
Medidata is a future-oriented company and is always introducing innovative solutions to enhance our configurations, including Rave RTSM, to best support the turnaround of mid-study changes. 
Position your study for success by selecting an RTSM system that adapts to mid-study changes at scale and has the functionality to guide your clinical data management efforts.
Set up a meeting today with one of Medidata's Rave RTSM experts to learn how the system can bring more flexibility to your clinical trials.
References
Doubling Down on Protocol Amendments and Deviations:

https://www.pharmoutsourcing.com/Featured-Articles/584137-Doubling-Down-on-Protocol-Amendments-and-Deviations/

Adaptive design clinical trials: a review of the literature and ClinicalTrials.gov:

https://www.ncbi.nlm.nih.gov/pmc/articles/PMC5829673/

Doubling Down on Protocol Amendments and Deviations: https://www.pharmoutsourcing.com/Featured-Articles/584137-Doubling-Down-on-Protocol-Amendments-and-Deviations/
Related Articles
03
Jan 06, 2023
-

7 min read
Subscribe to Our Blog Newsletter