Medidata Blog
Medidata's Rave EDC System Provides Proven Flexibility and Scalability for Frictionless Mid-Study Changes
Apr 10, 2023
-

4 min read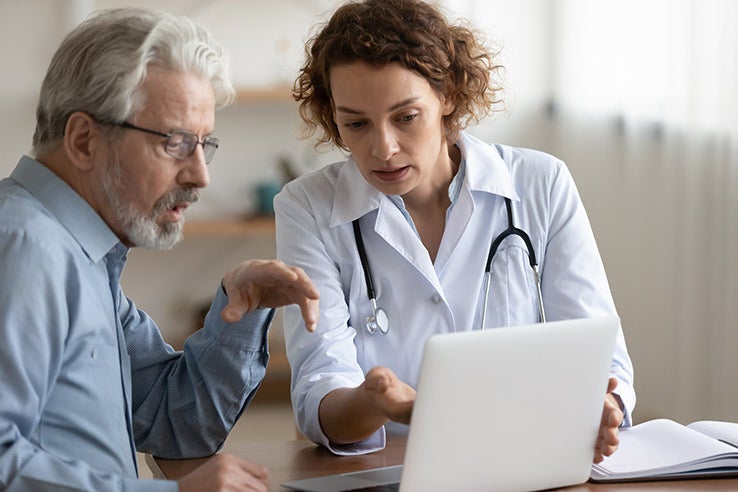 Medidata's Rave EDC (electronic data capture) system is designed to meet the flexibility challenges of clinical trials. It requires no downtime when executing mid-study changes that are preplanned (adaptive trial design) or unplanned (protocol amendments). Medidata and our customers perform an average of over 30,000 mid-study changes per year (2019-2022) and a total of 300,000+ since 2005, including for studies with tens of thousands of patients. The combination of our technology and experienced Professional Services team ensures smooth implementation of mid-study changes, allowing for fully compliant trial continuity and uninterrupted progress for even the most complex, large-scale, and time-critical trials. 
Discover the importance of using a robust, scalable, and flexible EDC solution that handles mid-study changes for even the most complex clinical trials. 
Electronic Data Capture Solutions Must Be Flexible to Handle the Increasing Frequency of Mid-Study Protocol Amendments 
In a recent publication by the Tufts Center for the Study of Drug Development (CSDD), protocol amendments were shown to be increasingly prevalent in clinical trials. Between 2018 and 2020, over 59% of all clinical trials executed at least one substantial amendment, with even more in Phase II and III studies (78% and 69%, respectively). The Tufts report defines substantial amendments as any major change to a protocol on a global level requiring suspending patient enrollment; obtaining internal approval followed by approval from an ethical review board or regulatory authority; and then re-consenting study participants.
Amendment frequency has also increased in recent years—particularly in trials with more complex designs, such as oncology. Protocol amendments are particularly common in oncology, with Phase II protocols having nearly twice the average number of substantial amendments compared to non-oncology protocols. For rare diseases, Phase II protocols typically require an average of 4.3 substantial amendments, almost 65% higher than the average for non-rare diseases. In Phase III, protocols for rare diseases usually involve an average of 3.8 substantial amendments, 19% more than non-rare diseases.
Additionally, the CSDD found that 56.5% of respondents to a global survey noted that planned updates to EDC systems or protocols are their biggest data management challenge, while 48.4% cited unplanned updates as their most significant challenge. Further, mid-study changes delayed trials for a minimum of one month. 
These results emphasize the need for robust, flexible, and scalable EDC solutions to accommodate increasingly frequent and complex mid-study changes to enable continuous, uninterrupted trial progress. Inflexible solutions supported by inexperienced teams will disrupt sites, patients, and study teams, creating obstacles to efficient data collection and major logistical headaches. 
The Clinical Trials of Today and Tomorrow Require an EDC Solution That Accommodates a Multitude of Potential Mid-Study Modifications
Trials are increasingly taking on different forms, such as basket, umbrella, and platform protocols—with each requiring a flexible EDC solution. As sponsors adopt a wider variety of complex and adaptive trial designs, as discussed in detail in our recent posts (here and here) and white paper, their electronic data capture solutions must be able to implement changes that often occur mid-study, including the following: 
Sample size adjustment

Modifications to eligibility criteria

Introduction of new procedures

Addition of an endpoint

New or change in frequency of data point collection

Updates to fix newly identified errors 
The regulatory environment governing clinical trials is complex. To avoid potentially costly and time-consuming pitfalls, EDC solutions need embedded processes and tools to make sure mid-study changes are carefully controlled and regulatory compliant. They also must be supported by implementation experts with the know-how to advise on the best way to execute the changes.
Quickly and Accurately Adapt Any Scale or Complexity of Study with Rave EDC
Rave EDC does not require downtime during a protocol amendment. After implementation, site users are automatically assigned the tasks they need to accommodate the change. Updated eCRF completion guidelines can be uploaded and made immediately accessible so site users are informed and told what new/changed data is required. Once a change is made, it can be rolled out without delaying patient visits or taking down the whole system, making sure trial performance is continuous and uninterrupted.
Medidata Rave EDC tracks all changes, so users know when and how they were implemented for auditing purposes. Changes can be rolled back, if, for example, a patient withdraws consent following a protocol amendment that impacts what data they need to provide or what procedures they must undergo. By automating as many of these processes as possible, Rave EDC saves our customers time and allows them to focus more attention on patients and executing the day-to-day activities of clinical trials. The Quick Publish capability lets you make simple changes without requiring a complete mid-study change process, including typo fixes in labels, changes to entry/view restrictions for folders, forms, and fields, and updates to edit checks, custom functions, and derivations.
The timeline for a complete process for a set of mid-study changes (including defining requirements, making the eCRF changes, testing the changes, testing execution—moving patients from the current to the new version of the study—and executing the change) is primarily driven by customer processes and requirements, such as completing their change management documents. But once the changes are customer approved, Medidata (or the customer themselves) can typically roll them out within hours, even on studies with thousands of patients.
"We had a study with 6,000 patients on it. [With Rave EDC] You could change 6,000 patients in hours, whereas another platform took four months to adapt their CRF [Case Report Form] because the platform just wasn't capable. I know when you say to people, 'How long is that going to take to update the CRF?'....... 'Once it's all signed off, it'll be an hour maximum,'' Other platforms……definitely do take a lot longer."
– Ian Howson, Senior Manager, Database Programming, Parexel
In a recent COVID-19 vaccine mega-trial, the sponsor needed to adapt the study as quickly as possible based on the results from interim analyses. Despite the time-critical nature of the changes and the large scale (tens of thousands of patients), the study could be adapted within hours. In this partnership, more than 30,000 subjects were enrolled into the Phase III study in just 12 weeks, and the vaccine candidate went through the entire clinical trial life cycle in less than 12 months. 
Position your study for success by selecting an EDC solution that adapts to mid-study changes at scale and has the functionality to guide your clinical data management efforts.
Set up a meeting today with one of Medidata's Rave EDC experts to discover how the solution brings more flexibility to your clinical trials.
Related Articles
02
Mar 14, 2022
-

3 min read
Subscribe to Our Blog Newsletter