Medidata Blog
Medidata AI Selected to Present at National Comprehensive Cancer Network (NCCN) Annual Conference
Mar 31, 2022
-

2 min read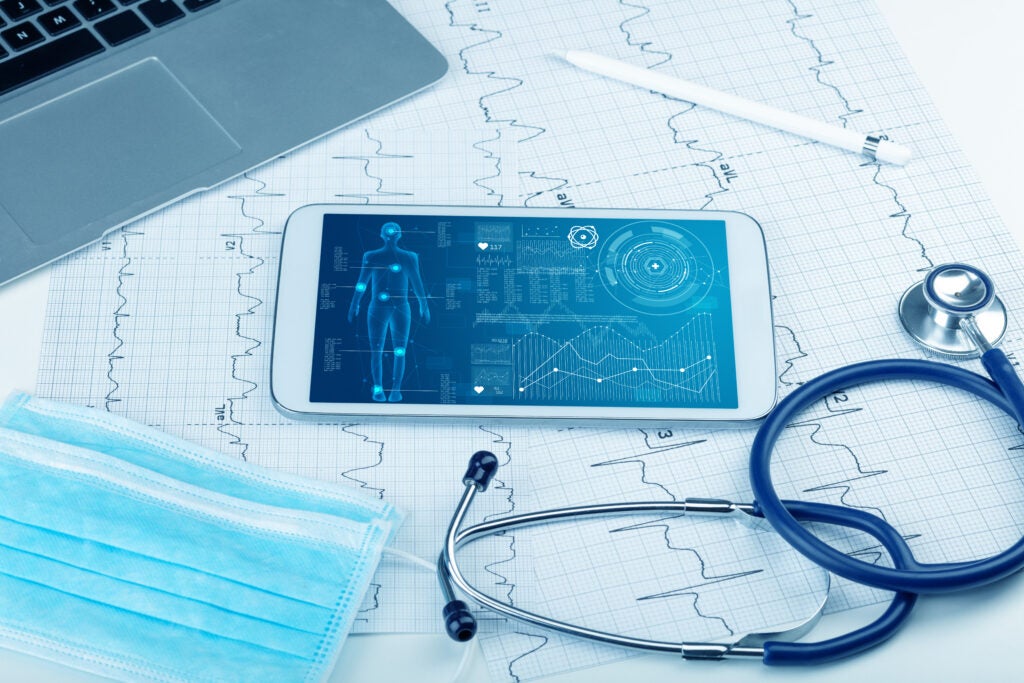 Medidata AI is committed to consistently redefining how collaborative clinical trial data, technology, and expertise can improve patient lives and inspire the next generation of treatments. We're excited to announce that two Medidata AI posters were accepted to present at the annual conference for the National Comprehensive Cancer Network (NCCN) 2022. These posters cover cutting-edge research into the impact of immunotherapy and treatment patterns for cancer patients.
Evaluating Early Risk of Cytokine Release Syndrome (CRS) Induced by CAR T-Cell Therapy Using Pooled Clinical Trial Data
Authors: Robert Buderi, Emelly Rusli, MPH, Vicki Wing, MS, Sheila Diamond, MS, CGC, Bhargav Koduru, MS, Alexandru Socolov MBA, Vibhu Agarwal, PhD, Jacob Aptekar, MD, PhD, Rahul Jain, PhD, Aaron Galaznik, MD, MBA, David Fajgenbaum, MD, MBA, MSc
Cytokine release syndrome (CRS) is the most common, life-threatening adverse event of chimeric antigen receptor (CAR) T-cell therapy, a novel immunotherapy to treat several hematological tumors. There is a need for a greater understanding of risk factors associated with CRS, especially for moderate-to-severe CRS. 
Prior to this research by Medidata AI in partnership with Dr. David Fajgenbaum at the Castleman Disease Collaborative Network and the University of Pennsylvania, no large-scale studies explored these associations in a wide range of patients. This first-of-its-kind study used pooled clinical trial data from Medidata's clinical trial repository, which comprises 27,000+ historical clinical trials, to explore the early risk of moderate-to-severe CRS (CRS 2+) in the first seven days following CAR T-cell therapy.
In this study, we explored risk factors, such as cancer stage, tumor burden, indication, and others that are associated with the development of CRS 2+. This research highlights the benefits of pooled clinical trial data that enable robust treatment assessment for better prognostic and therapeutic management of CRS.
Learn more about our research here.
Treatment Patterns of Patients with Soft Tissue Sarcoma Progressing to Third Line of Therapy
Authors: Vicki K. Wing, MS, Philippe Martin, Aaron Galaznik, MD, MBA, Li Shi, PhD, Emelly Rusli, MPH, Lilia Bouzit, MS, Chelsea Vigna, MPH, Caleb Ball, Rahul Jain, PhD
Soft tissue sarcoma (STS) is a rare type of cancer that develops in soft tissues like fat, muscle, nerves, fibrous tissues, blood vessels, or deep skin tissues. Prior real-world studies of STS patients have focused on initial treatment following diagnosis. Medidata AI partnered with global, clinical-stage biotechnology company, BioAlta, to conduct the first ever analysis focused on patients who reached third-line (3L) treatment using data from the Guardian Research Network. 3L treatment is given to patients when both initial (first-line therapy) and subsequent (second-line therapy) treatments don't work or stop working. 
In this study, we found that 3L treatments for STS included a wide range of regimens, suggesting the absence of a standardized treatment approach. These results may also reflect rapid later-stage disease progression or low durability of response, indicating an unmet need for more effective treatment for patients with advanced STS.
Learn more about our research here.
About Medidata AI
Medidata AI provides unparalleled clinical trial data, advanced analytics, and industry expertise for pharmaceutical, biotech, and medical device leaders, to help reimagine what is possible, uncover the breakthrough insights, make confident decisions, and pursue continuous innovation from R&D to commercial launch.
Related Articles
03
Oct 11, 2021
-

3 min read
Subscribe to Our Blog Newsletter
Medidata AI Selected to Present at National Comprehensive Cancer Network (NCCN) Annual Conference