Medidata Blog
CRO's Guide to Virtual Clinical Trials
Apr 01, 2021
-

2 min read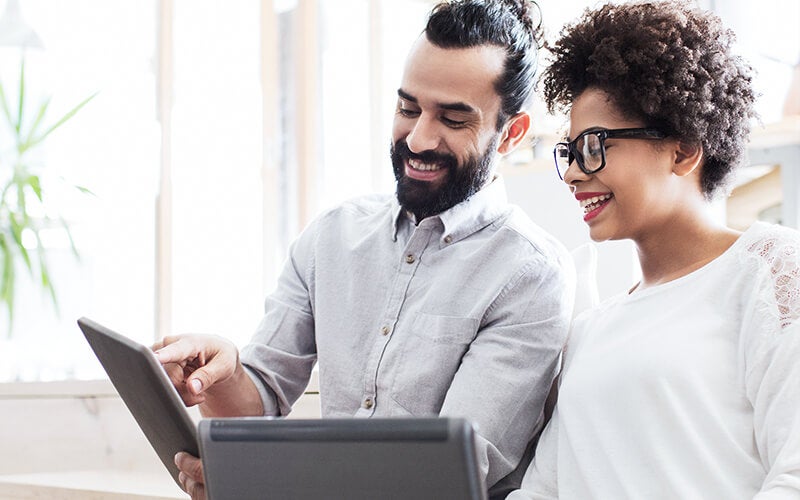 COVID-19 completely flipped the world of clinical trials on its head. While the pandemic has put many facets of daily life on pause, clinical trials have not stood still. CROs are called upon to deliver quick solutions in these unprecedented times to navigate site closures, changing regulations, and enabling virtual clinical trial solutions.  
Interrupted studies and delays in new trials pose challenges for patients, sites, and all key stakeholders throughout the entire clinical trial journey. When CROs invest in proven innovative technology that delivers a broad range of virtualization solutions, they put themselves in the best position to respond to the various needs of sponsors with a competitive edge.
A CRO's ability to rethink which proven innovative technology and data solutions to employ can fuel performance and put them and their sponsors in an ideal position to thrive in the event of future disruptions. 
This four-part blog series highlights the main steps CROs can take to start, scale, and accelerate hybrid or virtual clinical trial efforts in the age of COVID-19 and beyond. 
Step 1: Adapt to Sponsors' Desired Levels of Virtual Clinical Trials
The first step is adapting to sponsors' desired levels of virtualization. A platform-as-a-service approach can help CROs combat changing requirements and barriers in the virtual trial space. Read the full blog here.
Step 2: Be A Site Enabler Through Virtual Clinical Trial Oversight and Remote Monitoring
The second step CROs can take is to support sponsors in clinical trial oversight activities.  Medidata offers several products to support remote oversight activities including Medidata Detect and Medidata Remote Source Review. These products enable clinical trial continuity by enabling remote data quality review as compared to traditional onsite monitoring activities. Read the full blog here.
Step 3: How CROs Can Power Patient Enrollment and Retention In Virtual Trials
The third step of properly transitioning to remote clinical trial participation is to power patient participation and centricity. Patient enrollment and retention have been particularly challenging during COVID-19. To encourage participation, mitigate burden, and lower dropout rates, CROs must wisely select patient-centric technology that can easily be integrated into patients' daily lives. Medidata offers four products that tackle these issues: myMedidata, Rave eCOA, Sensor Cloud, and Rave eConsent. To read the rest of the blog and learn how these tools contribute to patient centricity, click here.
Step 4: How CROs Can Use a Unified Platform for Virtual Clinical Trials
The final step for CROs to successfully transition to using virtual clinical trial solutions is taking the lead in growth and transformation. Quick adaptation to unprecedented challenges is the primary component for optimal performance and growth. This blog highlights the benefits a unified platform approach offers CROs. To learn more, check out the final blog in this series here.
As an accredited Medidata CRO Partner, you are positioned to readily leverage Medidata's clinical development platform that provides a depth and breadth of solutions to help you put patients first, excel at trial virtualization, lead with data, and connect people and processes. In addition to this, obtain access to our expert teams through our time-tested Partner Program for help with protocol design review, fine-tuning your operations with roadmap reviews, or refining proposals to sponsors to further amplify your impact, accelerate your business, and advance your operational performance. Ultimately, gain the competitive edge that only Medidata can enable to position yourself to adapt, respond, and outperform in any trial environment to scale your business, create new revenue streams, and increase margins with efficient operations. 
Featured Articles
02
Mar 28, 2023
-

3 min read
03
Aug 15, 2022
-

2 min read
04
Oct 03, 2022
-

3 min read
Subscribe to Our Blog Newsletter